So, second practice in and here we are getting OWNED by Snake during a round of Juggernaut...
(click on image for full shot)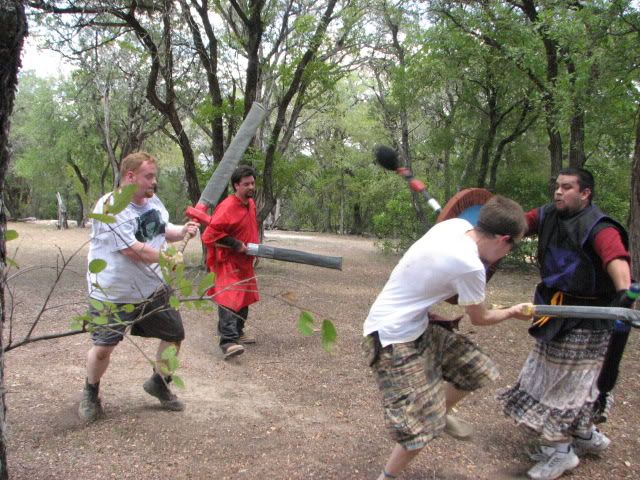 ...and then I had the bright idea of rushing a man twice my size with nothing but a rock in hand...FUN ON A BUN!
...and here is our newest recruit to The Southlands, Juan...who brought with him a keen desire to have fun and FIGHT!...and his wife and kids...Dagorhir, fun for the whole family...hope to see ya'll next weekend Juan!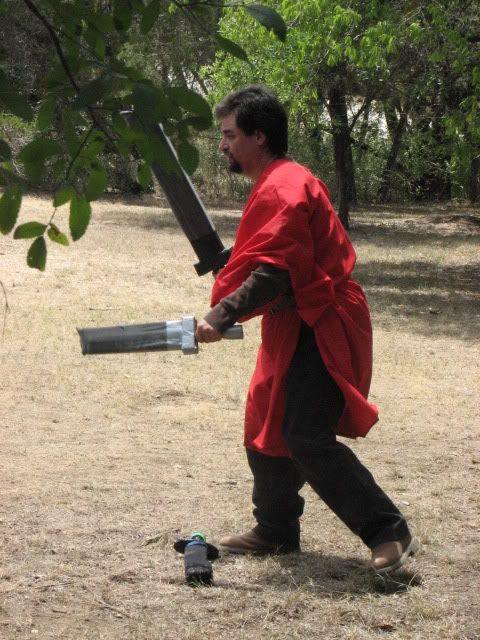 Next weekend our neighbors from Manor, or Grimsword as we would say, will be coming down to fight with us and I am sure we'll have some good stories and some GREAT pictures...once again, thank you Miss. Paige for your photographer skills...you rock!